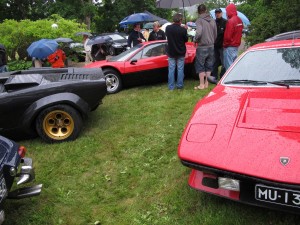 Driving & Boating Event Saturday 14.June
A driving-event heading from Helsinki to Turku along the beautiful 'King's Road'.
Tour will be headed by Harri Asunta (www.klassikot.net)
The bi-annual 'Boating-Event' will take place again on June 14th, 2014, at 'Aura-river' in the heart of Turku and the surrounding islands!
For all you boaters, here's a little appetizer of things to come in Turku from our friends in Sweden: www.frifart.se
– a special event for all classic sportsboats, mahogany and glass! Exact schedule and places to be announced on this page soon! Date will be saturday, the day before sunday's concours-event!
-a special run on Aura-river is scheduled during mid-day break, as well as a run through interesting scenery around the nearby islands in the morning!
-a 'concours'-event is held during mid-day break at lunch-time for all 'classic' mahogany sportsboats, as well as early 'classic' fiberglass sportsboats. Also, a special award will be awarded for the best modern 'replica'/'reproduction' sportsboat, and for the best 'modern classic-style runabout'! Location is in the heart of Turku: in front of restaurant Pinella and 'Vähätori'-marketplace (next to the city Library).
Main Event Sunday 15.June
10:00    Vehicle entry
Concours-participants take premium-positions as first on the field
11:00    Onwards jazz-music by "Poriginal Quartet" with special guest Vitali Imereli of international fame
11:30    Welcome-seremonies
Presentation of judging and 'Concours'-classes for classic sportscars;
'Open', 'Coupe' and 'Best Of Show' and
special awards for best classic 'Maserati', 'Mustang' and other club and sponsor awards
13:00    Fashion-show presented by Donatello Oy
14:00    PRIZE-GIVING CEREMONY
Presentation of this year's judges and class-winners' drive-thru